CARTOONS about caregiving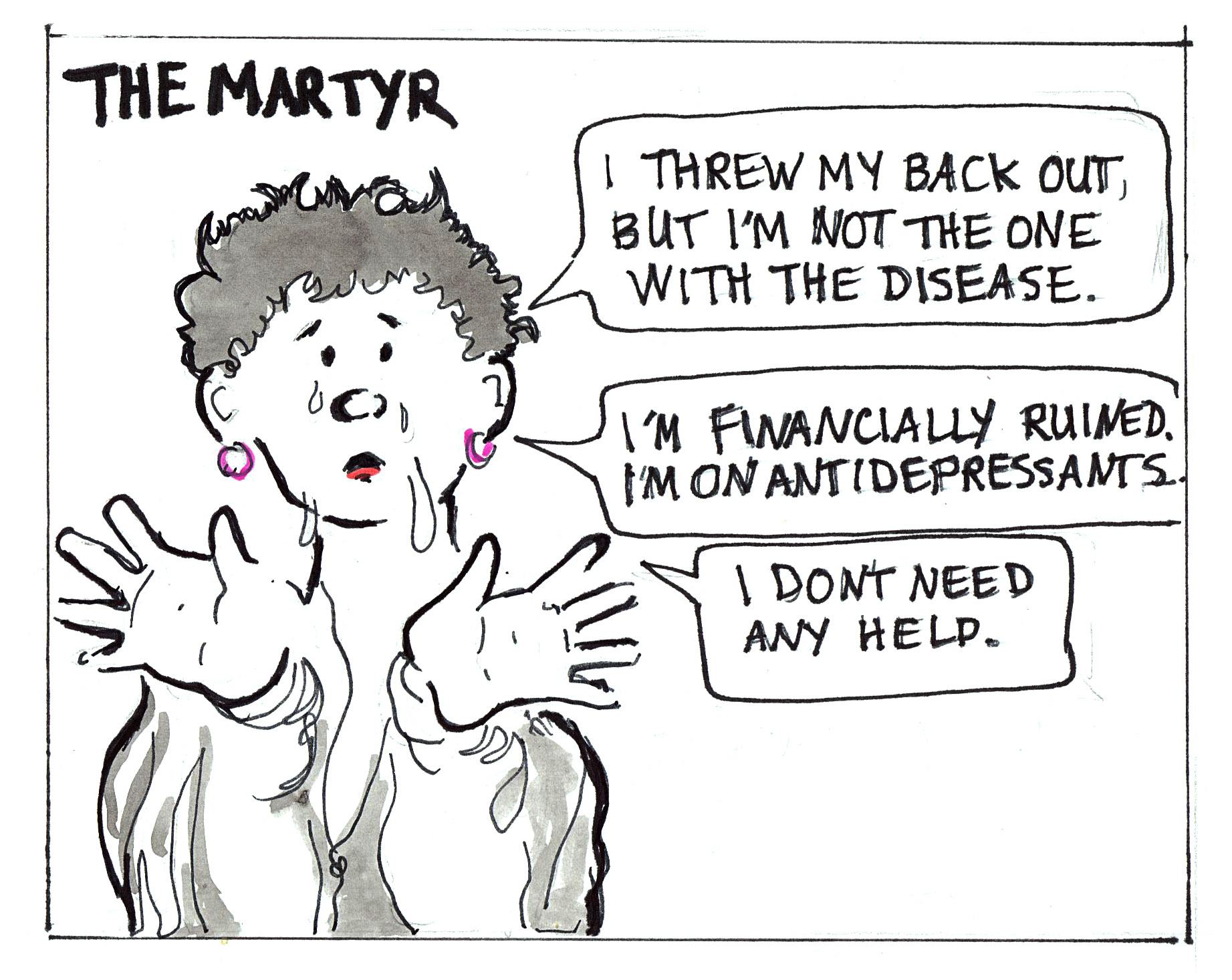 My cartoon work is not intended to mock or poke fun at anyone. I honor all beings in their search for fulfillment and meaning. It is a hard and necessary journey. However, the search can take twists and turns, and be downright funny at times.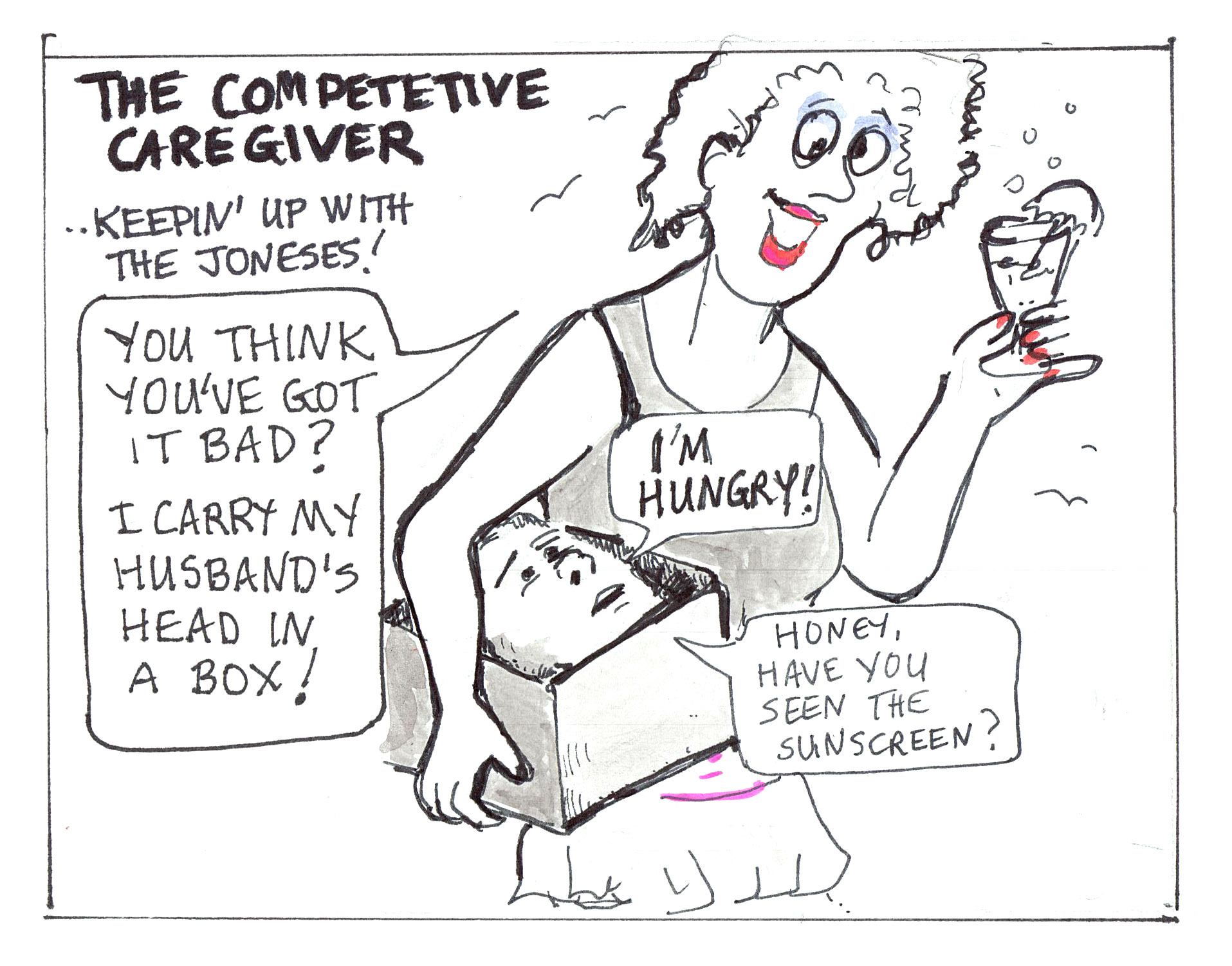 I took a couple of classes in cartooning to learn some of the basics. Click on the links below for some more cartoons:
CLICK HERE: Life as a caregiver of someone with Parkinson's Disease, my own journey.
CLICK HERE: The Illustrated Visuddhimagga (thanks to my death meditation friends, fellow meditators, fellow death and end of life helpers, doulas and nurses, for bearing with me as we explore). Some gross stuff, beware.
CLICK HERE My Life as an artist (the lighter side).
---------I welcome constructive feed back. I already know that some people find my work a bit dark. Thanks! Marcie Vallette
mvallette@hotmail.com