More for sale!
Hello Friends,
On this page is some inventory I took down from Stowe Mountain. They are now at my home in Johnson Vermont, ready and available for purchase. They are professionally framed and glassed.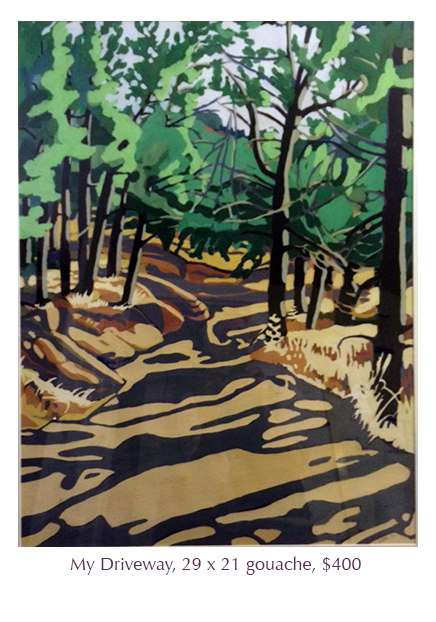 Most were done the year I lived in Boulder, Colorado, 2002. At that time I was using gouache, a non-toxic, water-based medium characterised by its opacity, using various pigments and dyes for color with gum arabic as a binder. I was attempting western landscapes. I had lived in New England all of my life, and this change of landscape seemed abrupt. I perceived my surroundings to be gloriously stark yet full of light and pattern, compared to the softer, more humid east coast experience.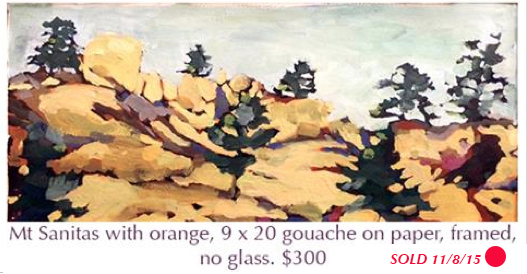 The Colorado sun was strong and the thinness of the oxygen and lack of water molecules in the air made for a sharpness of shadows and ambiguity of distance.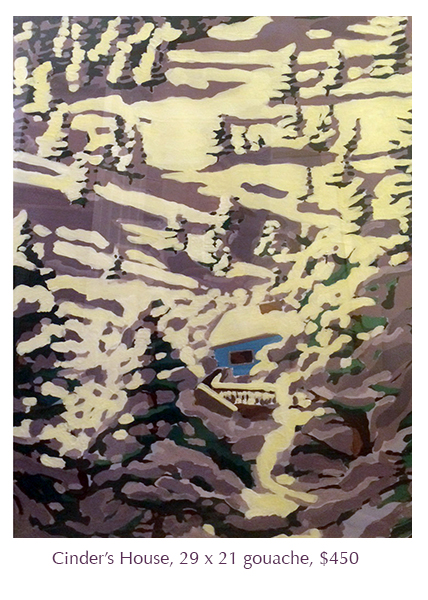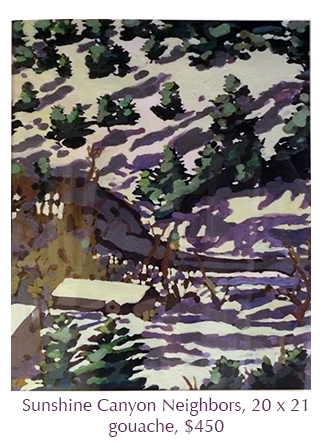 Within this environment, the pines appeared to dance in super slow motion throughout whatever the seasons brought to them.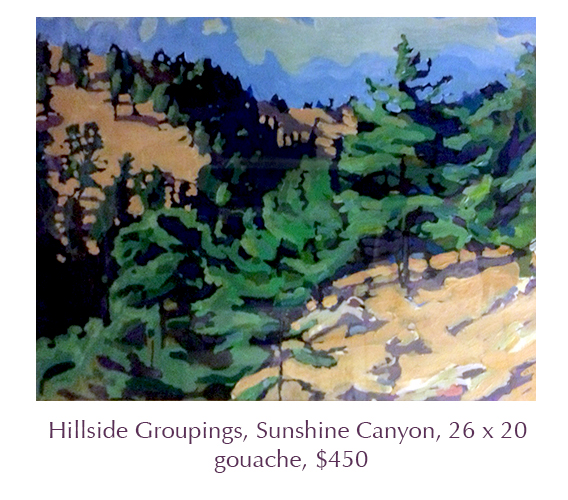 Marcie Vallette